Feb 14, 2012, 15:34
(This post was last modified: Feb 14, 2012 15:34 by anark10n.)
anark10n
Junior Member


Posts: 1
Joined: Feb 2012
Reputation: 0
What up!
What up GIMP commies!
Feels great joining this community. Don't know why it took me this long though...
Anyways, hope you can put up with my newbie ignorance, you'll only be suffering it for a short while with the way i pick up things.
FOSS 4 Life!
Feb 15, 2012, 23:25
RE: What up!
welcome to the forum.
---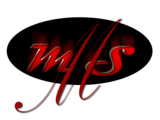 Feb 16, 2012, 09:55
Admin
GIMP enthusiast


Posts: 354
Joined: May 2010
Reputation: 6
RE: What up!
Hi and welcome to the Community
---
GIMP user forum here at GIMP Forums. A friendly place to learn GIMP!
Everyone's welcome, feel free to

join the community

.