Aug 9, 2011, 02:30
(This post was last modified: Aug 9, 2011 02:30 by create90212.)
create90212
Junior Member


Posts: 3
Joined: Apr 2011
Reputation: 0
trying to edit image
Hi
this image is in a website template that I downloaded. I am trying to get rid of the GROW. Is that possible?
Aug 9, 2011, 04:16
RE: trying to edit image
i think it might be easier if you just re created the background...or is this just a small piece? you could color select and delete it and then blend and smudge over it even clone...but that might come out real crumby and would take a bit of time and effort... im sure theres a more efficient way that im just not aware of, i find i like to make things a little hard. good luck.
---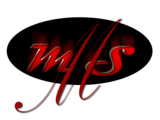 Aug 24, 2011, 21:30
Krats
Junior Member


Posts: 1
Joined: Aug 2011
Reputation: 0
RE: trying to edit image
What about using just gradient and patch?