Feb 10, 2012, 00:12
chrisj
Member


Posts: 73
Joined: Mar 2011
Reputation: 0
Talk bubbles
Thanks for all of your previous help with rounded corners. much appreciated.

Can someone give me some guidance with creating talk bubbles?

Thanks
Feb 10, 2012, 04:42
RE: Talk bubbles
you can also hold shift while using the circle creator to keep adding circles to the selection and then right click>edit>stroke selection when youre done, if you are like myself and hate that damn paths tool. you can use the rectangle and the circles in the same selection as well.
---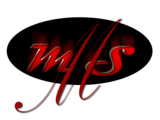 Feb 15, 2012, 19:59
chrisj
Member


Posts: 73
Joined: Mar 2011
Reputation: 0
RE: Talk bubbles
(Feb 10, 2012 00:50)

ofnuts Wrote: Very easy.

- Create ellipse/rectangle/rounded rectangle selection
- Select/To path
- Edit path with Path editor
- Add three points to the path (Ctrl-Click *3)
- Drag the middle one
- Ctrl-Shift-click the inward tangent handles on the two corner points to remove them.
- Adjust the tangent handles on the dragged point
- Stroke the path
Thanks for your reply.
I tried it unsuccessfully. Can you please assist me further?
I created a New Image. Then using rectangle tool, I created a rectangle inside the image.
I don't know how/where to "edit path with path Editor".
I tried Paths Tool, Tried to add three points, shift-clicked the inner-most points, selected stoke path, but no color filled in.
I don't understand how to add three points, I guess, or how to stroke a color.
Thanks again for any additional help.
Mar 9, 2012, 18:38
chrisj
Member


Posts: 73
Joined: Mar 2011
Reputation: 0
RE: Talk bubbles
Thanks for the info.
I've tried it again, but can't seem to make a square talk bubble.
Here is the image of it. It seems when I drag the point down it makes the curve down too. Any additional help will be appreciated.
Mar 10, 2012, 11:34
rich2005
Super Moderator


Posts: 1,986
Joined: Jul 2011
Reputation: 30
RE: Talk bubbles
@chrisj
Quote:Can someone give me some guidance with creating talk bubbles?
all sorts of ways, here is my stab at it.
http://youtu.be/24c8zyXVZMk
---
** https://www.gimp-forum.net/ now answering questions**