May 15, 2012, 00:48
scan right into gimp
is there a setting that i can have whatever i scan automatically open up in gimp when i scan it...?
greatly appreciate your help in advance. not a huge, huge ordeal, it would save maybe 2 steps in my daily drill. more just to please the boss.
---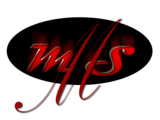 May 15, 2012, 06:20
RE: scan right into gimp
thanks, yeah i figured it might be the scanner id have to play with, ill try the twain interface, thats what she said she used TWAIN, thats all a bit new so imma have to look into it. thanks again ofnuts, i knew i should of just pm'd ya.
---