Ofnuts Appreciation Thread
Dec 29, 2011, 00:15
Pl3th0r4x
Member


Posts: 67
Joined: Dec 2011
Reputation: 1
Ofnuts Appreciation Thread
I've gotta say even though I have not posted as much as others, at this forum, with so many question this fellow Ofnuts has been a remarkable help. I have had all my questions answered, and answered correctly, and that is just really nice to have that courtesy as a new member on the Gimp forum. I haven't seen an extremely substantial amount of activity, although it is Holiday season. I would just like to extend my gratitude to this member who would offer such a helpful hand, when I am sure there are times he could be doing other things.
So, thank you Ofnuts! Gimp beginners would be lost many a time without you, and one day I would only convey others followed in your footsteps ... err, fingertips.
---
Feb 16, 2012, 23:22
RE: Ofnuts Appreciation Thread
Amen, most of the time i dont even have to ask questions because i can refer to one of his answers, hes always so nice too! Im glad someone did this because i always feel like such an ass kisser when thanking people and pointing out awesome facts such as the ones you pointed out.

my hats off to you and to mr ofnuts! thanks for all the help.
---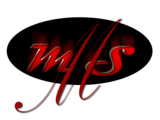 Mar 31, 2012, 23:58
PoorDave
Junior Member


Posts: 10
Joined: Mar 2012
Reputation: 1
RE: Ofnuts Appreciation Thread
I'll 3rd those sentiments! Great job, ofnuts!