Feb 19, 2012, 19:01
Newbbbbeeee
Hello forum peeps, proper newbie here NOT A CLUE to be honest just finding my way and will no doubt bug the sh@zzle out of some of ya. Anyways i'm from the England and want to use GIMP to make logos and tings for my site i'm very slowly working on.
Feb 19, 2012, 19:24
RE: Newbbbbeeee
welcome to the forum and best of luck with your site, whats it for? im sure the community will be of a huge help to ya. i think i need the shizzle outtah me, doesnt sound very healthy anyhow.
---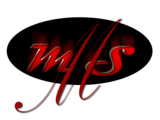 Feb 20, 2012, 10:05
Admin
GIMP enthusiast


Posts: 354
Joined: May 2010
Reputation: 6
RE: Newbbbbeeee
Hello and welcome to the Gimp forum
---
GIMP user forum here at GIMP Forums. A friendly place to learn GIMP!
Everyone's welcome, feel free to

join the community

.