May 30, 2011, 18:08
size 18 art
Junior Member


Posts: 3
Joined: May 2011
Reputation: 0
loading new fonts
how do i go about loading new fonts onto gimp ???
May 30, 2011, 18:31
RE: loading new fonts
do you have the fonts already that you want?

once you do you unzip them, go to (well mine is) start menu> home>gimp 2.6>fonts
now just drag and drop them into the font folder, and restart gimp. good luck hope this helps.
---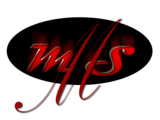 May 30, 2011, 18:34
RE: loading new fonts
oh and if you put them in a new folder in fonts you might have to go into gimp edit>preferences>the down arrow by folders> fonts>add new>and then find the folder in the browser make sure its clicked before you hit save...or ok...and then restart.
---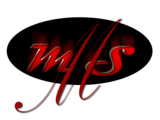 Jun 17, 2011, 05:53
lyssagale12
Junior Member


Posts: 3
Joined: Jun 2011
Reputation: 0
RE: loading new fonts
Hey !!!
You might want to install fonts for use with GIMP only or you might not have permissions to install fonts system-wide. To make this possible, GIMP 2.x also looks for fonts in the GIMP specific font search path that can be configured in your gimprc or from the Preferences Dialog. So, in order to install fonts to be used with GIMP, you can just copy them to ~/.gimp-2.6/fonts, press the Refresh button in the Fonts dialog and start using them.