May 31, 2011, 04:27
Lightroom...?
I tried out lightroom and was playing around, it automatically uploaded all my photos from a specific folder (which happens to be my babies baby pictures) my trial ran out and now in place of my photos seems to be the LR logo...does anyone know where else they could be or if i could get them back without having to buy LR. I figured they were just copies of my photos...or else i would of found a way to take them out or recopy them. please anyone with any suggestion or know how, id appreciate it.
---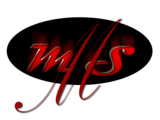 May 31, 2011, 08:06
RE: Lightroom...?
thanks so much, i did search jpg that was my first thought, just look for any of them, i think i have them on a usb, but it had some more recent ones i think, thanks a bunch!!! ill try some more tomorrow im about ready for bed.

AND i know!!! Linux was awesome, i absolutely loved it! the bash was a little difficult for me to get around at first...still i think i would need to learn it a bit better, but once i fell in love with it my guy took it away, he couldnt do it. and ya know i never got wine to work for me, i had major withdrawals from my fulltilt poker when i switched and needed wine, never worked, drove me nuts.

Ill look into picasa, ya know since my computer was attacked with the virus that was the reason for me getting ubuntu i dont keep photos on my computer, not ones that are mine, downloaded ones from fam and friends i have tons, but can get them back from the net if i needed, go figure the one file, huh.

thanks again.
---