Jul 29, 2011, 03:18
albert_dark
Junior Member


Posts: 6
Joined: Jul 2011
Reputation: 0
let's play
made in gimp 2.6
2 hours
---

http://albertdark.deviantart.com/
I am Brazilian, my English is bad, but I'll try ...
Jul 29, 2011, 04:03
RE: let's play
very cool.
---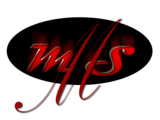 Sep 27, 2011, 13:17
tingaling
Junior Member


Posts: 7
Joined: Sep 2011
Reputation: 0
RE: let's play
stunning awesome job!
Sep 30, 2011, 08:16
diginin
Dig"IT"al_Ninja


Posts: 78
Joined: Sep 2011
Reputation: 1
RE: let's play
Nice, nice, nice. I lost the cat at the bottom right edge. Dunno if that was on purpose. The lighting effect on the ball is a little harder the I would have expected it to be, but maybe it's a schinderler's list thing (girl in the red dress - accentuation). If it was a lighting perspective - I am not an expert BTW - then I am missing the perspective. The wolf is awesome, especially the eyes.

It is much more complex then my current work, so I tip my hat.

Did you do the entire thing from scratch? Or did you use paths to copy a wolf?
---


Love your Gimp!
Jul 28, 2012, 05:14
RE: let's play
The ball looks like a clowns nose,
, Vj-