Nov 27, 2011, 18:18
mikep1947
Junior Member


Posts: 3
Joined: Nov 2011
Reputation: 0
Introduction
Hello everyone
I'm joining the forum in the hopes that you can help me fix some problems with Gimp. I love the software and the help file. I'm strictly a point-and-shot photographer and occasionally I want to edit or enhance some of my pictures.
Nov 29, 2011, 01:16
RE: Introduction
what kind of problems are you having?
---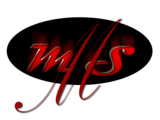 Dec 3, 2011, 00:49
howiej52
Junior Member


Posts: 2
Joined: Dec 2011
Reputation: 0
RE: Introduction
I enjoy learning website building, photo imagine, and graphics. Gimp is a beautiful software. I use it to size images and add text or make banners mostly. I love spending time on youtube learning all I can, but sometimes you want to learn more. I hope to learn more and help if I can.