Oct 14, 2011, 14:55
Albtech
Junior Member


Posts: 3
Joined: Oct 2011
Reputation: 0
Help with logo
I want to create a logo like image below,first i want to know what font or fonts are used in this logo, anyone can help me ??
Oct 15, 2011, 04:44
RE: Help with logo
ive heard ofnuts talk about a text finder, and a forum that could help...you might want to ask him about that just because im too lazy to go find the post he mentioned it in...sorry, but since its for a logo, it might be better that you just re create something similar just because ive seen the price some charge for fonts.
heres the site i was referring to, but it was virago, my mistake.
Virago
RE: Font from picture
A useful tool for just this type of thing is WhatTheFont at MyFonts.com.
http://new.myfonts.com/WhatTheFont/
Read the instructions on that page, then upload a picture with the font you want identified. If the automated system isn't successful it'll give you the option to post to their forums and let the humans have a look at it. If they guys at that place can't identify it, its probably custom lettered.
---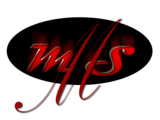 Oct 16, 2011, 19:10
Albtech
Junior Member


Posts: 3
Joined: Oct 2011
Reputation: 0
RE: Help with logo
Thnx eeveryone for help, but i want a tutorial step by step with screenshots if it is possibile, how to make a logo like this in Gimp, will be very helpful for me.Thnx again
Oct 16, 2011, 19:35
Albtech
Junior Member


Posts: 3
Joined: Oct 2011
Reputation: 0
RE: Help with logo
boa, or any word, but to have fonts in logo, thnx