Sep 12, 2011, 09:19
bloodkain
Junior Member


Posts: 1
Joined: Sep 2011
Reputation: 0
Hello fellow GIMP users
Hi, my name is Raul... I'm a Filipino and I live in Philippines.

I'm a GIMP user for almost 2 years, but I'm still an average user. I did anything like experimentation or combination of some tools, but I admit that I suck at using brushes.

I hope I can get along with all you guys here, and I'll gladly take some tutorials from all of you.

Have a great day.
---
"Textbook, 'Narcissism'? Agreed."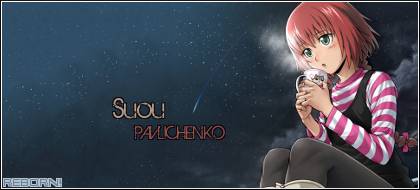 Sep 12, 2011, 11:27
diginin
Dig"IT"al_Ninja


Posts: 78
Joined: Sep 2011
Reputation: 1
RE: Hello fellow GIMP users
Welcome. I am new to the forums as well. I am sure your skills are not as bad as you think. So, if you like, show us some of your art!
---


Love your Gimp!
Sep 12, 2011, 22:16
Admin
GIMP enthusiast


Posts: 354
Joined: May 2010
Reputation: 6
RE: Hello fellow GIMP users
Welcome aboard, Raul! Here is the showcase forum at
gimpforums.com/forum-show-off
P.S. and here is one of my GIMP works
gimpforums.com/thread-web-design-i-once-did-in-gimp
---
GIMP user forum here at GIMP Forums. A friendly place to learn GIMP!
Everyone's welcome, feel free to

join the community

.