Jun 28, 2011, 15:37
johnEFD
Junior Member


Posts: 2
Joined: Jun 2011
Reputation: 0
gradient
hello,

I'm a total beginner with gimp, and I only need it to help me make a button background for my software.
I'd like to do a rectangle gradient, from top to bottom, where the top is color1, and gradingly goes into color2 until it reaches the rectangle middle. Then it should goes straight to color3, and there should be another gradient from the middle of the rectangle to its bottom, from color3 to color4.
How could I achieve that with gimp ?

Thanks a lot.
Jun 28, 2011, 17:28
RE: gradient
i dont know ow to do a 4 color gradient, but you could select the part that you want the top two and in your fore and back ground color pick the two you want select the gradient that is foreground to background and then repeat to the bottom selection.
with this i did what i said above and then i did single color to transparency to make some of the colors like the dark blue more visible and then the yellow in the middle just to merge the two gradients. hope this helped. it would look better of coarse if you spent the time that i didnt on it. good luck.
---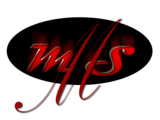 Jun 28, 2011, 17:32
RE: gradient
yeah, ofnuts knows what hes talking about. (i wasnt undermining, photobucket just took longer than 3 mins)
---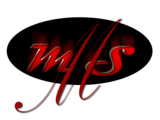 Jun 29, 2011, 08:03
johnEFD
Junior Member


Posts: 2
Joined: Jun 2011
Reputation: 0
RE: gradient
many thanks...