Jun 21, 2011, 06:26
cpsmusic
Junior Member


Posts: 2
Joined: Jun 2011
Reputation: 0
Glowing Buttons
Hi,

I'm a software developer currently developing an audio application. I need some buttons (Play, Record, Pause, etc.) that glow when they are clicked. I've found some tutorials for 3D glass buttons however that's not quite the effect I'm after.

Any idea how I can create this effect or where I can find a tutorial that shows examples of this?

BTW, I have used the GIMP in the past for simple editing tasks however other than than I'm a complete newb.

Cheers,

Chris
Jun 21, 2011, 06:31
RE: Glowing Buttons
any pictures that might point out a close similar that you are looking for...? theres a couple good tutorials ive seen with glowing buttons, ill fetch the links for ya.
---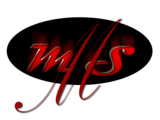 Jun 21, 2011, 06:44
cpsmusic
Junior Member


Posts: 2
Joined: Jun 2011
Reputation: 0
RE: Glowing Buttons
(Jun 21, 2011 06:39)

missmacabresass Wrote: http://www.youtube.com/watch?v=9xwL7s4Q9...re=related

http://www.youtube.com/watch?v=50pKNqjzO...ure=relmfu

this kids been doing great videos for a long time...so he goes a bit fast...but the pause button comes in handy and i think maybe combining these vids you might get an idea of how to get what ya want. a picture might help a bit though still since im not really sure what ya want...hope these are close and that they help, good luck!
Thanks, I'll try and find an image that's close to what I want.