Gaussian blur leaving thick edges?
Nov 13, 2018, 19:52
(This post was last modified: Nov 13, 2018 19:52 by fulldeck.)
fulldeck
Junior Member


Posts: 2
Joined: Nov 2018
Reputation: 0
Gaussian blur leaving thick edges?
Hello everyone.
I've been using the latest version of Gimp, and it seems the gaussian blur tool is acting differently then it did when I was using an older version. It seems to be leaving thick lines instead of blurring smooth. Also, the preview looks right, but once I apply the effect, it has the edges. I've also tried blurring in smaller increments and in multiple layers, but it still doesn't smooth out either way.
Here's a screenshot of an example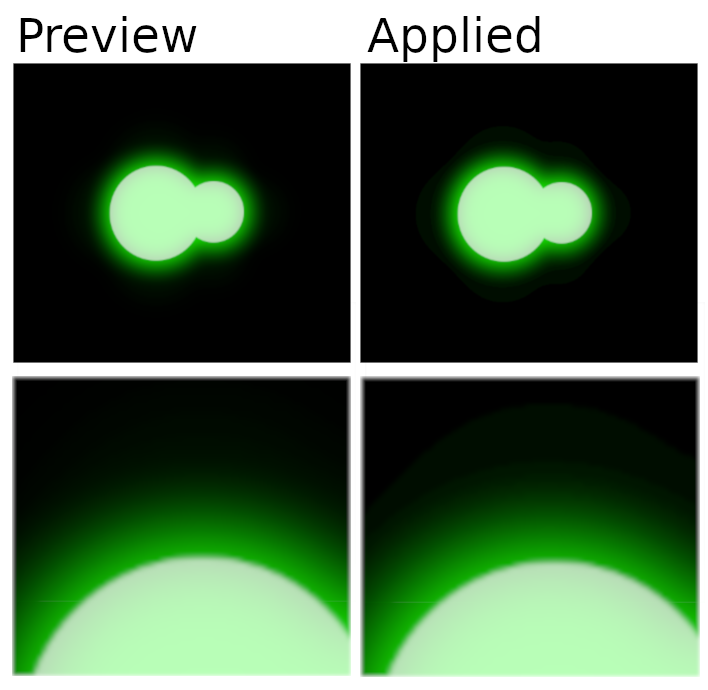 Nov 14, 2018, 09:21
paynekj
Super Moderator


Posts: 524
Joined: Apr 2011
Reputation: 8
RE: Gaussian blur leaving thick edges?
Why is it not obvious that this forum is had been DEAD for a long time?
The spammers keep trying to take over.
Save yourself from them and go to
https://www.gimp-forum.net
instead