Creat a shape and cut that shape somewhere else
May 26, 2011, 12:33
Merijn
Junior Member


Posts: 41
Joined: Apr 2011
Reputation: 0
Creat a shape and cut that shape somewhere else
Hello everyone,

Is it possible to creat a selection with scissors for example and then drag that shape somewhere else to cut it there.

I need to cut a piece of wall in a difficult shape inbetween things. so thats why i want top creat that difficult shape and then cut it from the wall.

Or am I getting it totally wrong and should i try another method?


Cheers,

Merijn
May 26, 2011, 18:47
RE: Creat a shape and cut that shape somewhere else
i might not be understanding your question, but if i do...you could cut your shape on a blank layer, fill it with a color, alpha to selection, switch to the layer you want cut and hit delete...and if it deletes the outter instead hit ctrl+z and then ctrl +i and then delete again.
---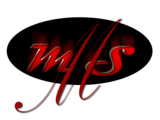 May 27, 2011, 06:45
Merijn
Junior Member


Posts: 41
Joined: Apr 2011
Reputation: 0
RE: Creat a shape and cut that shape somewhere else
Hey,

Thnx for replying so soon.

@ Ofnuts
I'm not that formiliar with channals, in fact I never workt with channels so I think I will try it in a later stadium when I have som experience with them.

I found that on my system you can simply drag a selection in de smae image by hitting alt en then move the selection by pixel. Hit Alt + ctrl for moving the selection by 25 pixels.