Color to Alpha : in depth
Mar 9, 2012, 23:24
(This post was last modified: Mar 9, 2012 23:26 by Pl3th0r4x.)
Pl3th0r4x
Member


Posts: 67
Joined: Dec 2011
Reputation: 1
Color to Alpha : in depth
I don't understand how you can know which colors to use when applying "Alpha to Color".
Here are a few images I have and what I've done so far:
Here are my original images
Here are the first edits: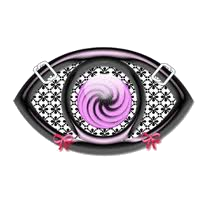 What I have done is used the
fuzzy select tool and removed the background. Then select/grow(2px)/alpha to color white
The image of the eye on top looks good I want to know why the bottom does not follow. Obviosly the color is different.
This image I used the
by color select tool > as I found in this page
here
. I then grow(2px)/alpha to color white.
This one looks ok, but the alien looks about the same as the other method. Also this one is looking funky and missing some erased white / jagged edges, and etc.
---
How is it that this color to alpha is used properly, by guessing? Please help explain in as simple novice terms if possible. thanks
---