Color to Alpha : in depth
Mar 9, 2012, 23:24
(This post was last modified: Mar 9, 2012 23:26 by Pl3th0r4x.)
Pl3th0r4x
Member


Posts: 67
Joined: Dec 2011
Reputation: 1
Color to Alpha : in depth
I don't understand how you can know which colors to use when applying "Alpha to Color".
Here are a few images I have and what I've done so far:
Here are my original images
Here are the first edits: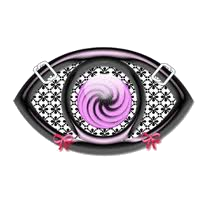 What I have done is used the
fuzzy select tool and removed the background. Then select/grow(2px)/alpha to color white
The image of the eye on top looks good I want to know why the bottom does not follow. Obviosly the color is different.
This image I used the
by color select tool > as I found in this page
here
. I then grow(2px)/alpha to color white.
This one looks ok, but the alien looks about the same as the other method. Also this one is looking funky and missing some erased white / jagged edges, and etc.
---
How is it that this color to alpha is used properly, by guessing? Please help explain in as simple novice terms if possible. thanks
---
Mar 9, 2012, 23:57
ofnuts
Now on Gimp-forum.net


Posts: 6,893
Joined: Jun 2010
Reputation: 111
RE: Color to Alpha : in depth
Color to alpha works by making a given color fully transparent. It actually reverse-computes the
alpha compositing
, so that in the end you obtain a partially transparent image, which, put on a background layer of the reference color, rebuilds the original image. This means that pixels of the reference color in the original image become fully transparent.
So, to remove the background you use a reference color which is the current color of the background. This works OK if your background has a uniform color, which is not the case of your pictures that have very visible JPEG compression artifacts. The "eye" also has blueish smears at the bottom.
Believe me, on clean images this method works extremely well. When it doesn't work it's usually because the image is no so correct (usually because it received some more processing after being put on the background (and I include heavy JPEG compression in the possible processing).
---