Adobe PS/AI Magic Wand Tool
Oct 11, 2011, 16:54
Adobe PS/AI Magic Wand Tool
I am trying to gear up and drop me 'working for the man' to start my own business. I am a web/app developer for the e-learning community. For several years, I have been working with Adobe products. I am currently searching the tools that I use in Adobe PS/AI in other products. I have recently downloaded GIMP as a possible substitution for Adobe PS/AI. But I have been searching the default (no plugin) tool box for anything that can do the Magic Wand Tools job. I just have not found it. Can anyone point me in the right direction???

Magic Wand - select a pixel/color on the screen. Magic wand will then select all colors that correlate to your selection. I use the magic wand to kill backgrounds out of photos.

Tony
Oct 12, 2011, 06:33
RE: Adobe PS/AI Magic Wand Tool
if it isnt already in the toolbox you can click on the "configure this tab " button (the arrow right below the tabs) and go to add tab, all the way down to the bottom on tools, click, and then find the wand icon and click the eye on. hope this helps.
---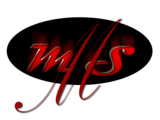 Oct 12, 2011, 06:34
RE: Adobe PS/AI Magic Wand Tool
oh and its fuzzy select in gimp.
---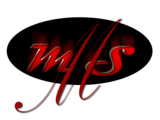 Oct 14, 2011, 23:58
RE: Adobe PS/AI Magic Wand Tool
Ok, now I feel like a real d00face. Thanks for the help.
This tool is the only one that I could not find an equivalent for from PS(CS3) to GIMP.

Tony