Jun 21, 2011, 01:05
sepoto
Junior Member


Posts: 13
Joined: Feb 2011
Reputation: 0
Adding a layer mask.
I have a skull on layer skull and bones on layer bones which is set to display under layer skull. I want to add a layer mask and paintbrush out the bones that are inside the skull area. I can not figure out how to do this yet.
Jun 21, 2011, 06:20
RE: Adding a layer mask.
umm...is there a specific reason why you need to use a layer mask for it...? all i did with this one was erase it by hand with a fuzzy brush, then i shrunk the rest of it just because there was some left over trimming from what ever they were cut out of ...and then i added drop shadow...just cuz i wanted to play a little, this is what i got.
---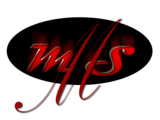 Jun 21, 2011, 06:23
RE: Adding a layer mask.
oh and id play with the curve of the wrench colors too...just a little bit...and maybe blur the edges a tid bit.

good luck and hope you find what you need to do whatchya got to do.
---